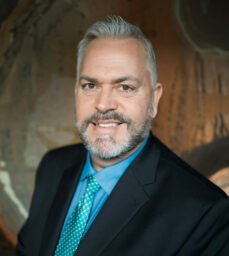 Craig W. Trepanier is a co-founder of Trepanier MacGillis Battina P.A. and served as President of the Firm from 2003 to 2019.  He represents corporations, business owners, executives and salespersons in business, commercial litigation, and employment law. He brings determination, tenacity, and passion to his work.
As a corporate and business lawyer, Craig provides counsel to new and emerging companies and entrepreneurs. He has extensive experience with business formation, corporate governance, buy-sell agreements, a variety of business contracts including sales, purchase, manufacturing, supply, distributorship, and non-disclosure agreements, and assisting closely-held companies in their corporate law matters.
As a labor and employment lawyer, Craig represents both employers and individual employees. He provides employers with advice and counseling, drafts employee handbooks and policies, and represents corporations in the defense of lawsuits alleging wrongful termination, harassment, and discrimination. In addition, many of Craig's clients are highly-compensated executives, professionals and salespersons seeking guidance on career transition issues, job offers, employment contracts, executive compensation, commissions and bonuses, non-compete agreements, and severance agreements. Craig frequently represents businesses and executives in litigating non-compete and trade secrets disputes including motions for emergency injunctive relief.
As a litigator, Craig represents businesses and individuals in employment, commercial litigation, minority shareholder rights, breach of fiduciary duty, breach of contract, unpaid wages and commissions, trade secrets, non-competition, deceptive trade practices, sales representatives, and unfair competition matters.
Craig's clients are well served by his common sense, perseverance, unyielding loyalty, and sound judgment. Craig has been named a "Minnesota Super Lawyer" of the Twin Cities legal profession (an award given to less than 5% of Minnesota lawyers) by Minnesota Super Lawyers Magazine every year since 2009. Craig has a 10.0 "Superb" rating from AVVO.com, an independent lawyer ranking service.
After graduating from the University of Minnesota magna cum laude in 1994, Craig joined Popham, Haik, Schnobrich & Kaufman Ltd., whose lawyers later joined the 400-lawyer firm of Hinshaw & Culbertson in Minneapolis, Minnesota in 1997. Craig opened his own law firm named Trepanier Law Office in 2001. In October 2003, Mr. Trepanier and James C. MacGillis formed Trepanier & MacGillis P.A. and moved their offices to downtown Minneapolis in the historic Flour Exchange Building. On November 1, 2013, Craig and Jim welcomed new shareholder Bryan R. Battina and changed the name of the firm to Trepanier MacGillis Battina P.A.  Today, the firm has grown to eight lawyers and is well respected in the areas of corporate law, business litigation, real estate and employment law.
Craig is a frequent author and speaker on Minnesota employment law topics. He is the 2016-2017 Chair of the Minnesota State Bar Association Labor & Employment Law Section Governing Council and previously served as Vice-Chair, Treasurer, and Secretary.
In addition to practicing law, Craig is an abstract painter and photographer of rust, metal, industrial equipment, and the urban environment. His artwork can be seen throughout TMB's downtown office, this website, and on the MNArists.org website. Craig's artwork has been shown at several art fairs.
Craig is the proud father of two sons. Luke (29) graduated from the University of Minnesota Duluth with a degree in marketing and works as a director of project management for a healthcare system. Leo (8) is in third grade and seems to have an independent streak like his father.
Craig's wife, Erica, is an accomplished floral designer and freelance photographer. She is the owner and lead floral designer of flowerphoenix LLC located on the web at www.flowerphoenix.com.
Practice Areas:
Education:
Augustana College, B.A. (1991) magna cum laude
University of Minnesota, J.D. (1994) magna cum laude, Minnesota Law Review
Honors:
Minnesota Super Lawyer (2009-2021)
Minnesota Rising Star (2000-2008)
Order of the Coif
Phi Beta Kappa
President, Augustana College Debate Union
National Debate Tournament Qualifier (1988-1991)
Jurisdictions Admitted:
Minnesota Supreme Court (1994)
District of Minnesota (1994)
Eighth Circuit Court of Appeals (1997)
Agency Appearances:
American Arbitration Association (AAA)
Equal Employment Opportunity Commission (EEOC)
Financial Industry Regulatory Authority (FINRA)
Minneapolis Civil Rights Commission
Minnesota Department of Human Rights
Minnesota Department of Employment & Economic Development
National Labor Relations Board (NLRB)
Minnesota Department of Labor & Industry
Minnesota Office of Administrative Hearings
Professional Associations:
Minnesota State Bar Association
MSBA Labor & Employment Governing Council
Hennepin County Bar Association
Hennepin County Bar Foundation Fellow 2019
Board Associations:
Minnesota Transport Services Association (Corporate Secretary)
Nordic Woods Homeowners Association (Past President)
Trade Associations:
Minnesota Transport Services Association (member and corporate secretary)
Manufacturers' Agents National Association (MANA) (former member)
Drug & Alcohol Testing Industry Association (former member)