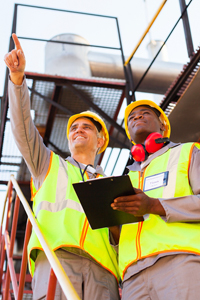 ALLOW OUR EMPLOYMENT LAW ATTORNEYS TO DRAFT YOUR MINNESOTA EMPLOYEE HANDBOOK.
Trepanier MacGillis Battina P.A. can help develop your employee handbook, personnel policies, and HR manuals in compliance with Minnesota and federal laws. If you are a regional or national employer, we can also help you keep abreast of state laws around the country. For a flat fee, we can assist you in developing cutting edge policies and procedures regarding:
equal employment opportunity and non-discrimination
sexual harassment and hostile work environment
wage and hour compliance
computer and internet usage
social media
bullying in the workplace
confidential information and trade secrets
office policies and procedures
TMB can customize an employee handbook to suit your needs. We can also review existing policies and procedures.
Before discipline, termination, or harassment problems arise in your workplace, take advantage of our initial legal consultation with one of the employee handbook attorneys of Trepanier MacGillis Battina P.A. We offer a two (2) hour customized legal consultation for the flat fee of $500. Click here to review the terms and conditions of our Initial Legal Consultation Policy. [HYPER-LINK TO INITIAL LEGAL CONSULTATION PAGE].
We also offer flat fee packages for developing your employee handbook based on the number of employees, states of operation, the length of your current handbook (if any), and objectives in updating the handbook.
Please call us now or complete the contact form below to learn how we can help you create or update your employee handbook. Let us know the name of your business, your industry, your states of operation, the number of employees in each state, and whether you have an existing handbook. We look forward to the possibility of representing you.
If you prefer, fill out the contact form below.