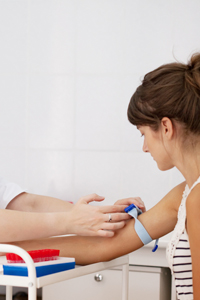 ALLOW OUR EMPLOYMENT LAW ATTORNEYS TO HELP YOU FOLLOWING A FAILED DRUG AND ALCOHOL TEST IN MINNESOTA.
Trepanier MacGillis Battina P.A. can help you address a DOT (Department of Transportation) or Non-DOT drug and alcohol testing issue.
Under Minnesota law, a statute has been adopted that protects workers who are required to take drug and alcohol tests in the workplace. The statute is complicated, and many employers fail to properly comply with its requirements.
In some situations, drug testing is unlawful altogether. In other cases, employers who have not adopted a current drug testing policy may be in violation of the law. Sometimes test results are inaccurate and "false positive" drug test results are reported to the employer. Normally, you are entitled to a "confirmatory retest" to have the sample tested again. You are also entitled to notification of your rights.
If you were suspended or fired for a drug or alcohol test, you may be entitled to get your job back, lost wages and benefits, payment for emotional distress, and substantial money damages.
If your employer takes adverse action against you following a drug or alcohol test, take advantage of our initial legal consultation with one of the employment law attorneys of Trepanier MacGillis Battina P.A. We offer a two (2) hour customized legal consultation for the flat fee of $500. Click here to review the terms and conditions of our Initial Legal Consultation Policy.
Please call us now or complete the contact form below to learn how we can help you address your Minnesota drug or alcohol testing issue. Let us know your employer's name, when you took the test, and what the results were. We look forward to the possibility of representing you.
If you prefer, fill out the contact form below.