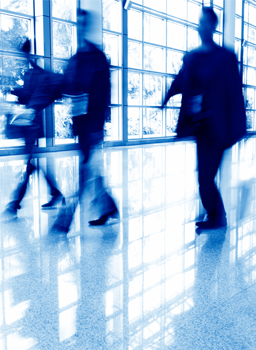 In today's competitive environment, litigation has become part of the cost of doing business. When a business dispute arises, Trepanier MacGillis Battina P.A. is capable of effectively representing your interests in court.
TMB has experience representing corporations, business owners, executives, and individuals in a variety of commercial litigation and business disputes, including the following:
Collection and Breach of Contract Disputes
breach of contract
collection
replevin
bank garnishment
wage garnishment
creditor bankruptcy
student loan guaranty litigation
UCC and Secured Transactions Disputes
enforcing promissory notes
confessions of judgment
UCC security interests
commercial real estate disputes
Minority Shareholder and Partnership Litigation
minority shareholder disputes
business partnership disputes
buy-sell agreement enforcement
shareholder agreement enforcement
closely-held corporation squeeze-outs, freeze-outs, and oppressive conduct
shareholder buy-outs, breach of fiduciary duty, and misrepresentation
officers and directors' liability
Non-Compete and Trade Secrets Protection
TRO and injunctive relief cases
non-compete and non-solicitation enforcement
employee raiding by competitors
misappropriation of trade secrets
protection of confidential information
breach of employee duty of loyalty
usurpation of corporate opportunity and self-dealing
corporate theft of intellectual property
conversion and civil theft
Computer Fraud & Abuse Act (CFAA)
Labor & Employment Lawsuits
breach of employment contract
unpaid wages, commissions, and bonuses
employment separation agreements and severance agreements
EEOC and MDHR Minnesota Department of Human Rights charges
wrongful termination and unlawful termination litigation
sex discrimination and sexual harassment
race, age, national origin, religion, and marital discrimination
disability discrimination, ADA, reasonable accommodation disputes
FMLA enforcement
defamation and slander
breach of privacy
Sales Representative Disputes
breach of contract
unpaid commissions
wrongful termination
violation of Minnesota Termination of Sales Representatives Act
TMB brings to the table the practical skills of persuasion, advocacy, and good judgment. If we are not able to accomplish your objectives through business negotiations, we will aggressively represent your interests through the courts. For each litigation matter, we take into careful consideration the amount in controversy and business objectives to be achieved before developing a litigation plan for your individual case.