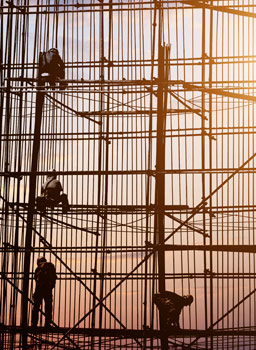 Trepanier MacGillis Battina P.A. represents both employers and individuals in a broad range of labor and employment law matters.
Our executive employment law services are described here. For corporations, TMB regularly advises employers on:
hiring decisions
discipline and termination issues
layoffs and reductions-in-force (RIFs)
employment separation and severance agreements
employment contracts
non-compete and non-disclosure agreements
employee handbooks and policy development
human resources training
record-keeping and regulatory compliance
risk management and avoiding employment claims
In addition, TMB helps small and emerging businesses, Fortune 500 companies, non-profit organizations, and public employers comply with a variety of state and federal laws regarding:
wages and hours
pre-employment screening, drug testing, and background checks
employment discrimination
sexual harassment and hostile work environment
reasonable accommodation
employee leaves of absence
sales representative regulations
plant closings
collective bargaining
labor relations
TMB routinely assists clients in drafting various personnel documents and agreements, including:
job applications
employee handbooks
employment agreements
non-compete and trade secrets agreements
executive compensation and commission plans
independent contractor and consulting agreements
sexual harassment policies
affirmative action plans
separation agreements and releases
reduction-in-force (RIF) plans
In addition to TMB's counseling practice, we represent employers in the defense of administrative charges of discrimination, grievance arbitrations, unfair labor practice proceedings, and employment-related litigation. The lawyers of TMB have practiced before various state and federal courts and administrative agencies, including:
American Arbitration Association (AAA)
Equal Employment Opportunity Commission (EEOC)
Minnesota Department of Human Rights (MDHR)
Minnesota Department of Employment & Economic Development (MDEED)
Minneapolis Department of Civil Rights (MDCR)
National Association of Securities Dealers (NASD)
National Labor Relations Board (NLRB)
We would be pleased to assist in drafting your employment forms and agreements, providing advice on discipline and termination issues, or defending your company in a wrongful termination case.