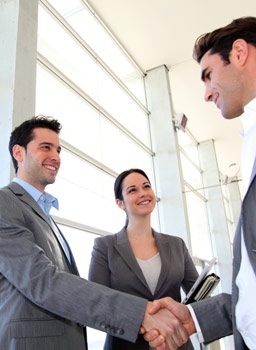 The Minnesota sales representative attorneys at Trepanier MacGillis Battina P.A. represent independent manufacturers' sales representatives in a variety of matters affecting this unique industry.
TMB routinely helps Minnesota sales representatives in the following areas:
business formation
review of sales rep agreements
contract negotiations
territory disputes
wrongful termination
commission errors
recovering unpaid commissions
sales policies and practices
non-compete agreements and restrictive covenants
internal sales rep employment practices
managing and terminating sub-agents
In addition, TMB has extensive experience representing sales representatives, manufacturers, principals, importers, and distributors under the Minnesota Termination of Sales Representative Act, Minn. Stat. § 325E.37. This legislation protects sales representatives from termination or non-renewal of their Minnesota sales representative agreements.
In many cases, a principal hiring a sales rep in the State of Minnesota (or whose territory includes Minnesota) must comply with statutory notice requirements and applicable cure periods before terminating the Minnesota sales representative. Because not all sales reps are covered by this statute, it is important to review the circumstances surrounding your termination with an attorney familiar with the requirements of Minnesota law.
Although many of TMB's clients are sales representatives firms, the Firm is also frequently called upon to assist manufacturers and other principals come into compliance with Minnesota's unique sales rep laws. Further, our attorneys often serve as local litigation counsel for non-Minnesota manufacturing firms who are sued in the State of Minnesota under the Minnesota Termination of Sales Representatives Act. Our offices are conveniently located near the U.S. federal courthouse and the Hennepin County Courthouse (in downtown Minneapolis).
In addition to handling claims over the improper termination of sales representative agreements, TMB also handles other disputes and litigation involving sales representatives, such as:
breach of non-competition and non-solicitation agreements
tortious interference with contractual relations
misappropriation of trade secrets
theft of customer lists
The Minnesota sales rep attorneys at Trepanier MacGillis Battina P.A. would welcome the opportunity to assist you with your sales rep issues. We will listen to you, work hard, and use our experience to help accomplish your goals.