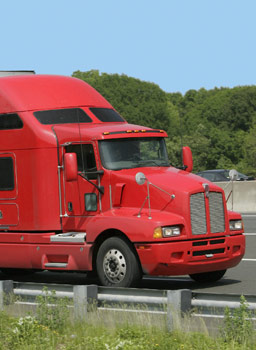 ALLOW OUR TRANSPORTATION LAW ATTORNEYS TO HANDLE YOUR MINNESOTA TRANSPORTATION LAW NEEDS.
Trepanier MacGillis Battina P.A. represents intrastate and interstate household goods movers, motor carriers, dedicated logistics companies, delivery companies, warehouses, and private manufacturing companies with their own vehicle fleets.
TMB has experience drafting and enforcing:
delivery and storage contracts
bills of lading
warehouse agreements and receipts
independent owner-operator agreements
federal Truth in Leasing Act (TILA) agreements
vehicle purchase agreements
vehicle lease agreements
fleet and safety policies
transportation forms and contracts
In addition, TMB advises transportation employers on a variety of state and federal laws and regulations governing topics such as:
hiring of drivers
driver qualifications
drug and alcohol testing
driver employment verification and background checks
DOT training for entry level commercial drivers (CDL holders)
overtime and other wage and hour issues in the transportation industry
TMB attorney Craig W. Trepanier is an associate member of the Minnesota Transport Services Association, of which he is the corporate secretary. He was commissioned to update the MTSA's model Independent Owner-Operator Agreement in order to establish and preserve the independent contractor status of drivers for both intrastate and interstate motor carriers and comply with federal Truth in Leasing Act (TILA) regulations.
Mr. Trepanier has been invited to give presentations on transportation-related topics for organizations such as:
Minnesota Safety Council
Public Risk Management Association
Southern Motor Carriers
Trucking Industry Defense Association
Let TMB assist you in improving your motor carrier compliance program, updating your transportation, storage, and delivery contracts, or representing you in the courtroom.
Instead of taking chances with complex regulations, take advantage of our initial legal consultation with one of the transportation law attorneys of Trepanier MacGillis Battina P.A. We offer a two (2) hour customized legal consultation for the flat fee of $500. Click here to review the terms and conditions of our Initial Legal Consultation Policy.
Please call us now or complete the contact form below to learn how we can help you with transportation law matters. Please tell us about your legal issue and what you wish to accomplish. We look forward to the possibility of representing you.
If you prefer, fill out the contact form below.