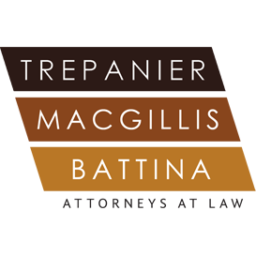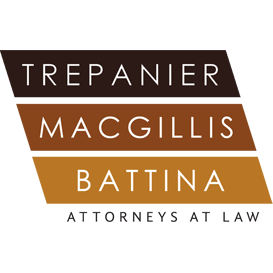 Recently, the National Labor Relations Board ("NLRB") issued its first published decision upholding the termination of an employee based on unprotected Facebook postings.  See Knauz Motors, Inc., 358 N.L.R.B. 164 (2012).  The NLRB held that an employee's mocking postings on Facebook concerning an accident that occurred on a car dealership lot were not protected under Section 7 of the National Labor Relations Act ("NLRA"), and did not constitute concerted employee activity.  Id. at 10-11.  The NLRB, however, simultaneously struck down a provision of the employee handbook as an overbroad prohibition on employee's Section 7 rights.  Id. at 1.  This decision is important to understand as employers and employees struggle to navigate the undefined line between lawful and unlawful social media policies concerning the workplace.
Factual Background
Robert Becker ("Becker" or the "Employee") is a former employee salesperson of Knauz Motors, Inc. d/b/a Knauz BMW ("Knauz" or the "Employer"), a BMW car dealership near Chicago, Illinois.  Knauz also operates an adjacent dealership that sells Land Rover automobiles.
On June 9, 2010, Knauz held a special sales event to introduce a redesigned BMW 5 series automobile.  Knauz had previously decided to cater the event by offering clients hot dogs from a hot dog cart on the dealer lot.  Becker, and other employees, complained about the hot dog cart and thought that more sophisticated food should be offered at the event.  The salespersons were concerned that the hot dogs could have an adverse impact on their sales commissions if the hot dogs lowered the status of BMW in the eyes of the clients.  On the day of the event, Becker took pictures of the sales people holding hot dogs and told them he was going to post the pictures on his Facebook page.
A few days later, on June 14, 2010, an accident occurred at the adjacent Land Rover dealership.  A Land Rover salesperson allowed a client's 13-year-old son to sit in the driver's seat of a car.  Somehow the car rolled over the client's foot, over an embankment, and into a pond.  Becker found out about the accident and took pictures of the car in the pond.
The same day, Becker decided to post pictures from the hot dog incident and the pond accident on his Facebook page.  His postings included sarcastic and mocking comments about each incident.  By the next day, representatives of Knauz had learned of Becker's Facebook postings and later held a meeting with Becker to discuss the postings.  Becker removed the postings.  On June 22, 2010, Becker was terminated.
Becker filed an unfair labor practice charge against Knauz on November 30, 2010, alleging he was terminated in violation Section 8(a)(1) of the NLRA.  Becker also alleged that Knauz maintained unlawful rules in its employee handbook, including a provision entitled "Courtesy."
NLRB Determines that Some Facebook Posts Are Unprotected Activity
Administrative Law Judge, Joel Biblowitz (the "Judge"), heard Becker's case on July 21, 2011.  The Judge first considered whether Becker's postings for each incident (the hot dog incident and the Land Rover accident) were protected activity under Section 7 of the NLRA (29 U.S.C. §§ 151-169).
Section 7 of the NLRA gives employees the right to:
[S]elf-organization, to form, join, or assist labor organizations, to bargain collectively through representatives of their own choosing, and to engage in other concerted activities for the purpose of collective bargaining or other mutual aid or protection, [and] the right to refrain from any or all such activities . . . .
The Judge held that Becker's Facebook postings about the hot dog incident constituted protected activity under Section 7 because the postings were concerted activities.  Knauz Motors, Inc., 358 N.L.R.B. 164, at 10 (2012). The Judge explained that Becker's postings, along with the other salespersons complaints about the impact of offering hot dogs at an important sales event, were protected because of the possible effect upon Becker's compensation.  See id.
The Facebook postings about the Land Rover accident, however, were neither protected activity nor concerted activity.  Id. at 11.  The Judge held that because the posts were solely by Becker, without any connections to his terms and conditions of employment or discussions with other employees, they did not constitute protected activity under Section 7.  Id.  Therefore, the Judge held that Becker's termination was lawful because his Facebook postings about the Land Rover accident were unprotected.
The NLRB upheld the Judge's findings:
We adopt the judge's finding that the Respondent lawfully discharged employee Robert Becker solely because of his unprotected Facebook postings about an auto accident at a Land Rover dealership also owned by the Respondent. Accordingly, we find it unnecessary to pass on whether Becker's Facebook posts concerning a marketing event at the Respondent's BMW dealership were protected.
Knauz Motors, Inc., 358 N.L.R.B. 164, at 1 n.1 (2012).
NLRB Determines that Employer's "Courtesy Rule" is Unlawful
In Becker's unfair labor practice charge, he also alleged that a provision in Knauz's employee handbook was unlawful because it violated Section 8(a)(1) of the NLRA.  The provision was titled "Courtesy" (the "Courtesy Rule") and stated:
Courtesy is the responsibility of every employee. Everyone is expected to be courteous, polite and friendly to our customers, vendors and suppliers, as well as to their fellow employees. No one should be disrespectful or use profanity or any other language which injures the image or reputation of the Dealership.
Section 8(a)(1) of the NLRA states that:
It shall be an unfair labor practice for an employer . . . (1) to interfere with, restrain, or coerce employees in the exercise of the rights guaranteed in section 7 [section 157 of this title].
The Judge held that the Courtesy Rule violated Section 8(a)(1) as an unfair labor practice.  The NLRB upheld this decision, finding that the Courtesy Rule was unlawful because:
[E]mployees would reasonably construe its broad prohibition against "disrespectful" conduct and "language which injures the image or reputation of the Dealership" as encompassing Section 7 activity, such as employees' protected statements—whether to coworkers, supervisors, managers, or third parties who deal with the [Dealership]— that object to their working conditions and seek the support of others in improving them.
 Knauz Motors, Inc., 358 N.L.R.B. 164, at 1 (2012).
Conclusion
The decision in Knauz Motors, Inc. highlights several important issues relating to the use of social media and the workplace.  When faced with disciplinary decisions in connection with employees' use of social media, employers should carefully consider their options prior to taking action.  In this case, the Land Rover posts were deemed to be unprotected, and the termination of Becker was lawful.  The hot dog incident posts, however, were protected.  Had Becker only posted about the hot dogs, and Knauz terminated Becker as a result, the termination likely would have been unlawful.  Determining which employee social media posts are protected under the law or not is difficult, and employers should consult with a social media attorney prior to taking disciplinary action.
Further, the NLRB determined that Knauz's Courtesy Rule was unlawful, and ordered the Employer to cease and desist from using the Courtesy Rule.  The NLRB has issued several memorandums giving guidance to employers to determine what social media policies are acceptable concerning employee's use of websites such as Facebook, Twitter, LinkedIn, and MySpace.  Just as in this case, the NLRB has struck down many employer policies by taking broad positions in protecting employee rights concerning the use of social media.  Employers should be aware of the guidelines from the NLRB concerning social media and review their current policies and individual employment agreements to ensure compliance with the guidelines.
If you are seeking additional help regarding social media policies in the workplace, please contact any of the employment law attorneys at Trepanier MacGillis Battina P.A.
_____________________
About the Author:
Minneapolis employment law attorney Kelly M. Dougherty focuses her practice on employment and business law.  routinely represent employers in employment matters, including drafting and reviewing employee handbooks for compliance with federal and Minnesota laws.  Kelly may be reached at 612.455.0504 or kdougherty@trepanierlaw.com.  Trepanier MacGillis Battina P.A. is a Minnesota employment law firm located in Minneapolis, Minnesota.
Related Topics:
Minnesota Employment Attorneys
Minnesota Social Media Guidance