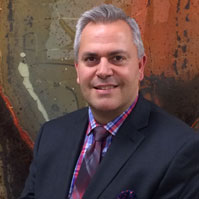 Fast food restaurant chain Jimmy John's has agreed to stop using non-compete agreements for low-wage workers. The company has recently drawn notoriety for its use of restrictive covenants for sandwich makers, some of whom only earn minimum wage, and became the poster child for critics claiming non-compete overreach. Attorneys General from at least two states, Illinois and New York, challenged the practice.
On June 8, 2016, the Illinois Attorney General filed a lawsuit against Jimmy John's Enterprises LLC and Jimmy John's Franchise LLC, claiming that the fast-food chains' non-compete agreements are illegal and unconscionable. People v. Jimmy John's Franchises LLC, Circuit Court of Cook County, 2016-CH-07746. Jimmy John's recently promised the State of Illinois that it would discontinue the practice. On June 22, 2016, New York Attorney General Eric Schneiderman announced that the sandwich chain has also agreed to stop including non-compete agreements in hiring packets used for low-wage workers in New York.
The covenants restricted workers from accepting a job from any company that generated at least 10% revenue from the sale of sandwiches, and that was located within two miles of any Jimmy John's location in the US. Jimmy Johns has over 2,000 locations nationwide.
Critics, including the Illinois Attorney General, claimed that Jimmy John's had "no legitimate business interest" to warrant the broad sweeping requirement, and argued that it gave Jimmy Johns no incentive to increase wages or benefits and locks workers into low paying jobs. While non-competes are widely used with executives and other white-collar employees across the nation, they are more rarely used in services industries or for lower paid wage earners. One source indicates that Jimmy Johns, based in Champaign, Illinois, stopped using the agreements over a year ago in conjunction with resolving a class action challenge. "When we learned that, through an administrative error, certain company stores were using outdated, pre-printed paperwork, we immediately corrected the error and voluntarily informed the Attorney General," the company said. Schneiderman asserted that these type of agreements "bully" workers into staying under threat of being sued, and companies should stop using them for minimum-wage employees.
According to the New York settlement, Jimmy John's claimed it stopped providing franchisees with the sample agreements in late 2014. But Schneiderman's office claimed franchisees were still using the non-compete agreements.
____________
About the Author:
Minnesota non-compete attorney Craig W. Trepanier litigates non-compete disputes and advises clients on enforceability and drafting of non-compete agreements. Craig can be reached at at 612.455.0502 or craig@trepanierlaw.com. Trepanier MacGillis Battina P.A. is a Minnesota non-compete law firm located in Minneapolis, Minnesota.
____________
Related Topics:
Guidelines for Executives to Follow When Departing Their Employer
How to Enforce a Minnesota Non-Compete
Minnesota Non-Compete Law: 2018 Year in Review
Municipal Non-Compete Ordinances – Could it Happen in Minnesota?
Jimmy John's Halts Use of Non-Competes after Challenges by State Attorneys General
Minnesota Court of Appeals Holds that Non-Compete is Not Enforceable When Some Employees Do Not Sign
Minnesota Non-Compete Agreement Declared Unenforceable and Ineligible for "Blue-Pencil"