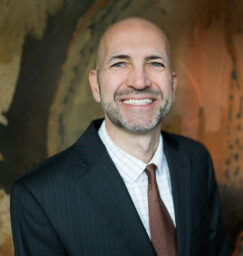 James C. MacGillis is a business attorney focusing on the corporate, employment, and litigation needs of entrepreneurs and growing businesses. Jim's transactional background, coupled with his experience in pursuing litigation when necessary, is particularly well-suited to small and medium-sized businesses that need their legal concerns addressed promptly, efficiently, and effectively.
Jim prides himself on exceeding his clients' expectations. His responsiveness, creativity, and ability to efficiently evaluate, advise, and advocate for his clients has earned him the respect of his peers, as Jim has been named a Super Lawyer from 2017-2021  by Minnesota Super Lawyers magazine.
Jim graduated from the University of Minnesota Law School in 1997, where he was a managing editor for the Minnesota Law Review. In addition, he earned a Masters in Public Affairs from the University of Minnesota's Humphrey Institute of Public Affairs in 1998. After graduating from the University of Minnesota, Jim joined the Hinshaw & Culbertson law firm in its Minneapolis office, practicing primarily in business and corporate law. Jim is a founding shareholder of Trepanier & MacGillis P.A., now Trepanier MacGillis Battina P.A.
Jim was born and raised in Milwaukee, but has lived and worked in Cleveland, Philadelphia, Washington D.C. and abroad. In 2001 and 2002, he served as a Peace Corps Volunteer in Honduras as a small business development volunteer. Jim is fluent in Spanish and has represented clients from Brazil, Colombia, Honduras, Mexico, Peru, and Venezuela.
Jim served as section chair of the Business & Securities Law Section of the Hennepin County Bar Association from 2008 through 2010. He is currently a member of the Oversight Committee for the Lawyer Referral & Information Service. Additionally, Jim has spoken before classes at the University of St. Thomas New Venture MBA Program. Jim has volunteered with the Hennepin County Self-Help Legal Clinic, assists low income clients through the Volunteer Lawyers Network, and works with qualified businesses as part of the the Minnesota State Bar Association's LegalCorps program.
Outside of the law, Jim officiates high school and collegiate lacrosse and is a board member of the North Oaks Home Owners' Association. Jim, his wife and their family live in North Oaks.
Practice Areas:
Education:
John Carroll University, B.A. (1992) cum laude
University of Minnesota, J.D. (1997) cum laude
University of Minnesota, M.A. in Public Affairs (1998)
Honors:
2017 – 2021 Super Lawyer
2006, 2009 & 2010 "Rising Star," Super Lawyers Magazine
Alpha Signa Nu – Jesuit Honor Society
John Carroll University Honors Scholar
Jurisdictions Admitted:
Minnesota Supreme Court (1998)
U.S. District Court, District of Minnesota (1998)
Wisconsin Supreme Court (2022)
Agency Appearances:
American Arbitration Association
Equal Employment Opportunity Commission
Financial Industry Regulatory Authority (FINRA)
Minnesota Board of Nursing
Minnesota Department of Employment & Economic Development
Minnesota Department of Commerce
Minnesota Department of Human Rights
Minnesota Department of Labor & Industry
National Labor Relations Board
Professional Associations:
Minnesota State Bar Association
Hennepin County Bar Association
Volunteer Lawyers Network
Board Associations:
MacGillis Family Foundation (director)
North Oaks Home Owners' Association (director)
Languages: